STARS (Southeast Top Agricultural Recruits Scholarship) is the Southeast Produce Council's scholarship program available to outstanding students who are agriculture majors in Southeast-based land grant universities. The goal of STARS is to recruit top students and to introduce them to job opportunities in the produce industry.
Participating Universities
Auburn University 
Clemson University 
Louisiana State University 
North Carolina State University 
University of Florida 
University of Georgia 
Virginia Tech 
Ideal candidates are rising seniors in undergraduate majors related to the growing and marketing of produce and related products who also hold a minimum 3.2 GPA or higher. Additionally, it is preferred that students have demonstrated an interest in growing and/or marketing of produce.
Scholarship recipients will be expected to attend the Southeast Produce Council's Southern Exposure conference & expo. The Southeast Produce Council will cover hotel and travel expenses to this event. The scholarship recipients will have the opportunity to meet with hundreds of produce industry grower/shipper members as well as the nation's leading retailers and foodservice distributors.
Networking Highlights:
STARS & STEP-UPP Dinner
Mix and mingle with some of SEPC's top produce professionals
STARS Breakfast
Join fellow STARS students for breakfast w/ an informative guest speaker from the industry
STARS Cocktails & Careers
Interview with 20-25 SEPC member companies seeking fresh employees
University of Florida

Cody Clark
Food and Resource Economics
Download Resume/Download Bio
Chloe Ouellette
Horticultural Science – Production
Download Resume/Download Bio
University of Georgia

Eryn Elliott
Agricultural Education
Download Resume/Download Bio

Morgan Hart
Agricultural Education
Download Resume/Download Bio
Virginia Tech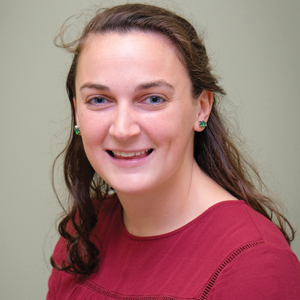 Claire Marik
Food Science and Technology – Food Safety
Download Resume/Download Bio

Garrett Brockwell
Environmental Horticulture
Download Resume/Download Bio
"I learned so much more than I ever imagined I would this week and got to see first hand how the produce industry functions."
~ Megan Byelick, Clemson University, STARS Class of 2019
"Being able to attend the Southern Exposure 2019 has definitely opened my eyes to the endless career opportunities in the industry sector, and the overall STARS experience has had a positive impact in my career as a food microbiologist."
~ Erika Estrada, Virginia Tech, STARS Class of 2019